Transport Training
Sitesafe UK Ltd was originally formed by Thames Valley Training, a Group Training Association affiliated to the Road Transport industry, we have over 30 years of experience delivering training courses to the transport industry and strive year on year to improve the presentation and quality of the courses we offer.
Whether it's the occasional trip to the bank by a member of your staff, a traveling salesman, white van driver or large goods vehicle driver employed by you, the requirement to ensure adequate driving skill and knowledge comes down to the employer.
LGV Driver training - We can arrange LGV driver training in your vehicles (If suitable) anywhere in the UK and have affiliated training centres at various locations throughout the UK.
LGV Rigid (C) course
Training is conducted in accordance with the official DSA syllabus as published in the 'Driving Goods vehicles' manual. The test is conducted independently by a DSA examiner.
Courses are structured to help you pass the test at the first attempt, but the examiner must identify that you can:
Drive safely to a high standard
Show expert handling of the controls
Carry out the set exercises accurately and under control
Demonstrate through your driving that you have a thorough knowledge of the Highway code and other matters concerning vehicle safety.
LGV Artic course
Candidates wishing to take the artic (C+E) course must hold a full rigid (C) license. In addition to the items tested on the rigid course you will have to demonstrate your ability to couple and uncouple a trailer.
Drivers CPC. - The Driver CPC is a scheme for LGV drivers who drive professionally throughout the UK. It is being developed as a requirement of an EU Directive, which is designed to improve the knowledge and skills of professional LGV and PCV drivers throughout their working life.
Your individual circumstances will determine how you acquire the Driver CPC, but, irrespective of when or how a driver obtains the Driver CPC, they must complete a total of 35 hours Periodic Training every five years to keep the Driver CPC valid.
Sitesafe UK Ltd run approved structured courses for drivers to enable them to complete their
35 hour periodic training in conjunction with other affiliated training organisation.
Please call 01865 326 553 for further information.
Lorry Loaders
Sitesafe UK Ltd acknowledge that all Loader / materials handling operations and sites differ.
We therefore, offer a standard course for Lorry Loader operation using the hook attachment, but recommend customers use our instructor's skill and knowledge to tailor make a course to suit your machine, its mounted position and the attachments used in your industry.
These courses cover all the basic operating skills and knowledge required to meet the legal requirements for adequate training but can cover both basic training and specific job training.
Course content
Introduction & aims
Responsibility of the operator
Operational Safety Code
Basic hydraulic & electrical systems
Daily safety checks & maintenance
Safety devices
Load indicators
Site safety awareness
Preventative maintenance, pre-operational checks
Operating safety rules & procedures
Safe working loads
Stability
Hydraulic controls
Correct vehicle positioning
Safe operating practices
Lifting, manoeuvring and lowering loads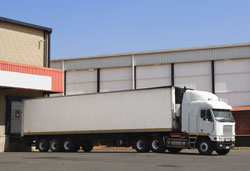 Shunter Driver - Sitesafe UK Ltd offer yard shunter driver training courses. Such training is generally delivered on-site at the customer's premises and at a time to suit your operation, avoiding peak loading/unloading times if required.
Course Contents include:
Vehicle introduction and daily checks
Trailer and ancillary equipment checks
Coupling and uncoupling procedures
Driving techniques – forward and reversing
Practical and theory tests
Trailer reversing - Do you need your employees to tow trailers during the course of their working day?
This course is aimed at those delegates who passed the driving test before 1 January 1997, and do not need a B+E licence.
Towing a trailer, caravan or horsebox can be daunting and leads to numerous accidents and even more embarrassing situations every year.
Our trailer handling courses are designed to increase driver awareness on and off the highway, giving candidates the confidence to tow and handle trailers, ensuring safety in loading, reversing and general observation
Driver assessments - Practical Driver Assessment will help your company to meet its 'duty of care' obligations under HSE (Health and Safety Executive) legislation.
Targeting drivers 'at risk' with bespoke training programs to remedy faulty driving, reduce the accident rate, reduce vehicle abuse and reduce fleet operating costs through improved driving skills.
Such training is generally delivered on-site at the customer's premises at a time to suit your operation. A full report on each driver will be provided by our instructor/ assessor identifying skill and knowledge before instruction, remedial information and guidance given during the post assessment period and points to watch or improve on.
Car – Novice and advanced - Our advanced driving courses are aimed at anyone who is driving for work purposes. This course can be adapted for all vehicle types.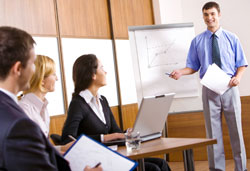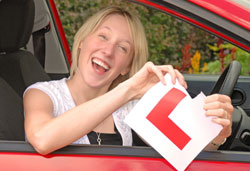 What will they learn?
The instructors will tailor this course to suit the needs of each delegate. Drivers will be taught a systematic approach to hazards and defensive driving techniques to minimise risk in the driving environment. The principles will then be applied to the three main driving environments town, country and motorway.
Course content includes
Group discussion covering contributory causes of accidents
Practical coaching session covering the application of defensive driving principles
Licence check and vehicle check.
Demonstration drive and individual driving assessments with instruction and advice as necessary
Validation of learning points, key areas for improvement and a qualified performance report
Observation skills.
Anticipation of potential hazards.
At the end of the course, the delegate and employer will have access to a training report, which will detail areas for improvement and indicate the level of risk the driver is currently performing at.
Load security - It's important to make sure that a load is secure on-board a lorry and that it doesn't pose any health and safety risks to either the driver, other workers or members of the public.
The Department of Transport have issued a Code of Practice in this regard which looks at this issue in greater depth, but it includes things like assessing how a load might move inside the vehicle during transit and how to prevent that occurring, how strapping and chains should be used to secure a load and how to ensure that drivers have safe areas in which to load and unload within a depot.
Sitesafe load securing courses have been developed around the DoT code of practice but are tailored to suit each clients need. Our instructors are carefully chosen from the road haulage industry to provide sound practical knowledge to the training sessions.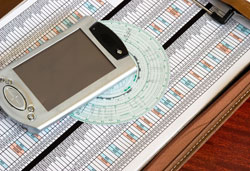 Driver's hours and duties - Known about by all regulated vehicle drivers and misunderstood and misinterpreted by many.
A complex set of regulations that demand specific daily and weekly rest periods and compensations that must be repaid by certain dates where there have been reductions in weekly rest.
Maximum driving and duty periods, weekly and two weekly driving totals. The impact of driver's hours offences are felt not only by the driver when his offences are discovered, but also by the operator as he is responsible for his drivers actions.
This course will provide your drivers with the facts and a thorough understanding of the legislation, ensuring they do not place themselves or the company at risk of noncompliance.